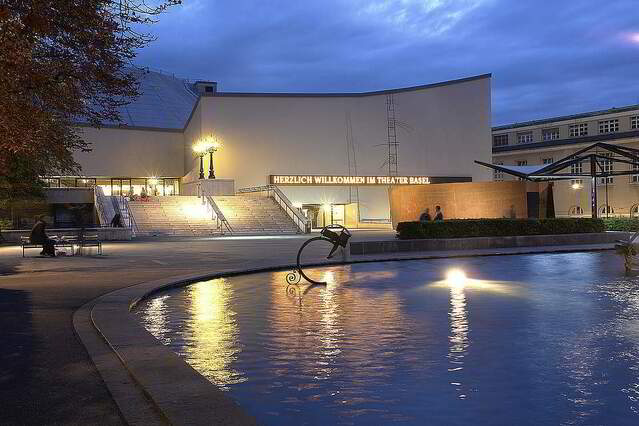 Gloria! with Ballett Theater Basel
November 1st, 2019
For the second time, Yaron Abulafia will collaborate with artistic director and choreographer Richard Wherlock for a new creation in Ballett Theater Basel.

This ballet evening represents a veritable baroque highlight in which Richard Wherlock will collaborate again with Andrea Marcon's La Cetra Baroque Orches­tra and the La Cetra Vocal Ensemble.

The ballet begins with Giovanni Battista Pergolesi's Stabat Mater. This composition is named after a medieval poem that revolves around the pains suffered by the mother of God when Jesus is crucified. When Pergolesi died in a Franciscan monastery near Naples in 1736, he had just turned twenty six. Until that point he had enjoyed a rapid rise as a composer with his operas in particular being audience favourites. After Pergolesi's early death, it was his version of the Stabat Mater that made his name immortal and to this day it remains one of the most frequently performed spiritual works.

The evening concludes with Antonio Vivaldi's Gloria in D Major. This composition was written during the time Vivaldi spent at the Ospedale della Pietà, around 1716. In the twelve sections of the Gloria, the artist displays the entire spectrum of his skill, ranging from sublime movements of celebration to gentle solo passages with transparent instrumentation. Vivaldi's Gloria in D Major can be described as an exuberant declaration of faith.

In this ballet Richard Wherlock responds above all to the moods of the music and transposes them into pure movement, letting happiness and joy, suffering and grief flow through the bodies of his dancers and allowing the deepest emotions to take physical form.

Richard Wherlock on this production: "Some experiences end in a remarkable state of happiness while others leave us in a state where we are overwhelmed with worry and grief. Time and again in life events occur that force us to reflect on the joys of life and the mourning of death".